Driver License Restrictions
Provisional driver's license restrictions for the first year.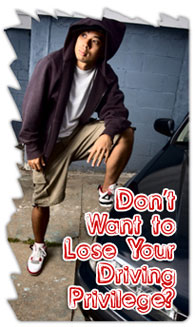 Just received your provisional driver license? Now you are legal to drive all by yourself, with a few very important exceptions. To make sure you don't lose your license just as quickly as you got it, you'll want to abide by these provisional licensing rules:
■ Unless you have a parent or 25-year-old guardian in the front passenger seat, you cannot:

Give rides to anyone under 20 years of age at any time, for the first year (12 months)
Drive at night between 11 PM and 5 AM for the first year (12 months)



■ If you're under 18 year old, you can't drive a motor vehicle for employment.

Note: When you do turn 18, the provisional part of your license ends and you can keep using your same photo license as an adult until it expires (for about 5 years, depending on your date of birth).


Exceptions to Provisional License Restrictions
If
reasonable transportation is not available
and it is absolutely necessary that you drive, California law allows exceptions for minors to
drive between 11 pm and 5 am or to transport an immediate family member
unaccompanied and unsupervised: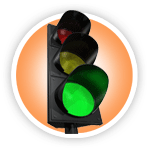 ■ Medical necessity - Must carry a signed note from a doctor with your problem diagnosis and anticipated recovery date.

■ Going to school or school activities - Must carry a valid note signed by your high school principal or dean.

■ For employment requirements - If you need to operate a vehicle as part of your job, your employer must sign a note verifying your employment.

■ Transporting an immediate family member - You must carry a detailed note signed by your parent.

■ Emancipated minors - If you have already declared yourself emancipated and have provided Proof of Financial Responsibility (SR 1P) to the DMV in lieu of your guarantorsĺ signatures.